Mounting of prints on rigid backing
Mounting of prints on rigid backing
Mounting your prints adds
rigidity,
so you can
hang
them on the wall.
Dibond® consists of a polyethylene core that is sandwiched in between two thin aluminium sheets and is perfectly suited for professional and sleek presentations.

This solid rigid material is resistant to moisture and temperature changes.

It can be hung on the wall without a frame, by adding 4 aluminium profiles on the back, creating a wall clearance of 1.5 cm, as if the image floats against the wall.

Thickness of the Dibond® : 2 mm.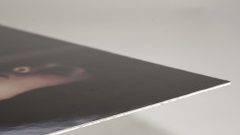 A good price/quality ratio
Mounting photo prints on 1 mm aluminium is recommended for small and medium-sized prints (generally up to 30 x 45 cm). This looks a little "rougher" than Dibond.

The mounted print can be hung on the wall with an adhesive system, or with aluminium reinforcements on the back.

Thickness : 1 mm.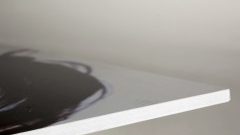 Forex is an expanded white PVC panel. This is a very light and rigid material, which is mainly used for images in trade show booths and framing.

Forex® bends slightly over time, especially if it is not reinforced, which is why we recommend using Dibond for large prints.

Available thicknesses : 1, 3, 5 or 10 mm.

Get in touch with us directly.
We are at your service !